Happy New Year from Mustique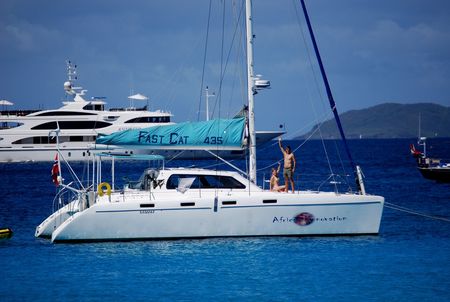 I'm anchored off amazing Mustique in the SVG. Tonight we're celebrating New Years Eve in Basil's Bar on the beach. Right now Lauren is onboard with me and I have an excellent couple (Roar and Monika) chartering with me. Life is grand and if 2009 is anything like 2008, I'm in for a real treat.
I wish everyone all the best and look forward to (hopefully) seeing you soon!
Love Andreas