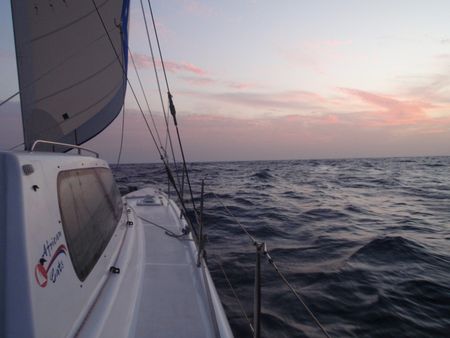 After 2 days in Oeiras we were ready to take off. The stay had been short, but sweet. It had climaxed in our epic "Capture the Flag" and we were definitely ready to feel the wind grab a hold off the sails again.
We set sail in the afternoon when the wind was most favorable. It was nice to finally have the forecast kick in. We motored for less than 30 minutes, before we shut off the engines and hoisted the sails. The awesome thing was that we didn't need to power up the engines again for propulsion before we got to Gran Canaria.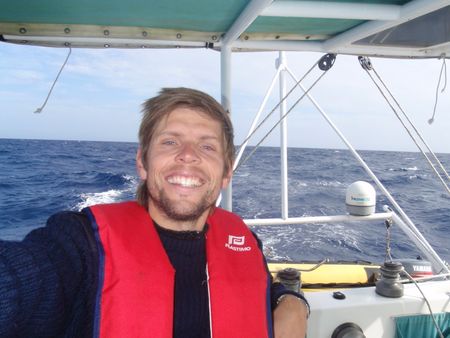 Trond and I decided that we would sail conservatively, so that we wouldn't rip any sails or have any other mishaps. This really paid off, because nothing broke on the way. The only downside was that we perhaps didn't push the boat as hard as we could.
The trip was a true joy. The first three days passed in normal fashion, where we basically sustained ourselves on bread, apples and biscuits, but late on day 3 Trond cooked up a storm with a very tasty pesto chicken pasta. After that it was no turning back. We enjoyed all the food we had brought and could finally feel our bodies properly adjusted to the motion of the ocean.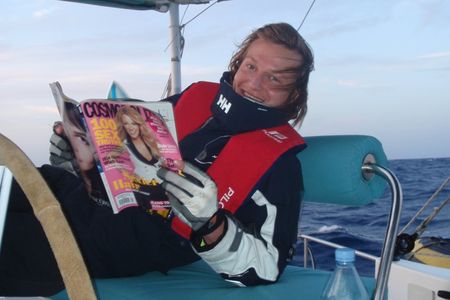 The wind was surprisingly a bit challenging, because we got it straight from behind. Add in modest sized waves and both we and Otto (the autopilot) had to get a bit creative. The main sail and genoa saw the most amount of work, because the waves were a bit too big to fly the gennaker safely. The wind was also a tad strong, so it was bordering on when we would take the gennaker down had we been flying it, but we still let it feel the air for a few hours when the wind was not as aggressive. In essence we decided not to fly the gennaker if the apparent wind was bordering 15 knots. When we were in the vicinity of 15 knots of apparent wind, we normally saw from 23 – 28 knots of true wind, which could have been a pain if something had gone wrong. During the last 24 hours we had decent sized waves, so we opted to drop the main and just use the genoa. It worked like a charm and let us sail doing 6 – 8 knots in a very relaxed way. When we got to Gran Canaria the wind died, so for the last few hours we had to fire up Judas to get us to Porto de Mogan. I would have liked to have gone to Las Palmas, but with the 250+ boats sailing in and around the ARC staying there now, it was better to head further south to a place we could chill and be comfortable.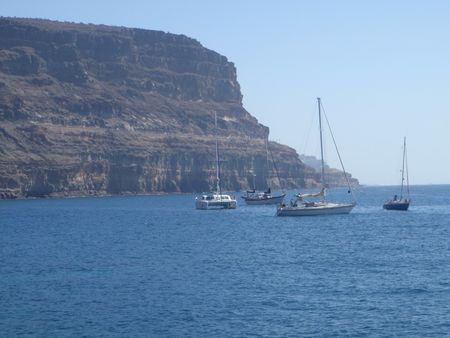 All that remains now is to wait for the crew members that will sail across the Atlantic with me … and get the boat ready … oh and naturally enjoy some MUCH NEEDED summer and sunshine …