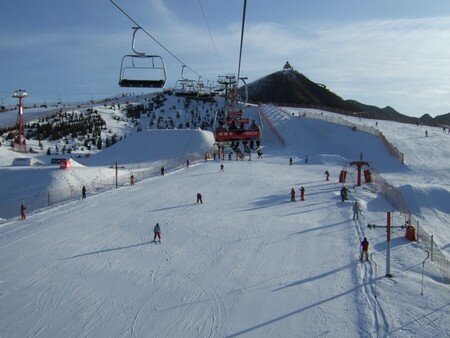 The sky was blue, the air was crisp; in fact it was tough to believe that we were in Beijing. We (Steffi, Christopher, Nicole and I) loaded up in Nicole's car and hit the road to Nanshan. After about 45 minutes a speck of white formed on the brown horizon. We had arrived in an oasis of fake snow right outside Beijing. The packed parking lot suggested that the slopes would be packed, but it really wasn't bad. What was even more remarkable was the price: RMB 200 for 4 hours of skiing, including skis and clothes rental.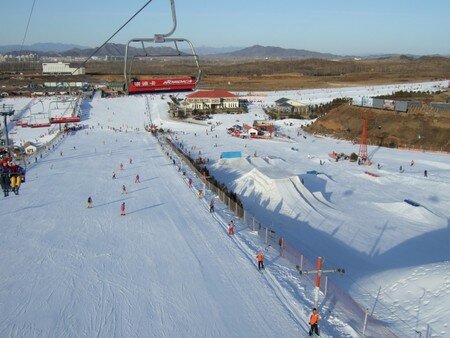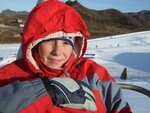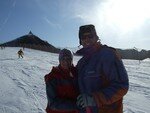 The slopes weren't very steep, but they were enough to keep us entertained. It was also very entertaining to watch the Chinese trying to ski. It seemed like the only place they moved with speed and confidence was the line for the lifts.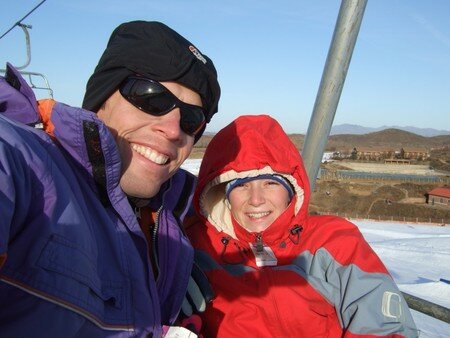 We enjoyed a fabulous day of skiing and when the sun threatened to dip under the horizon we dropped in to the bar at the bottom of the slopes for a well deserved beer.