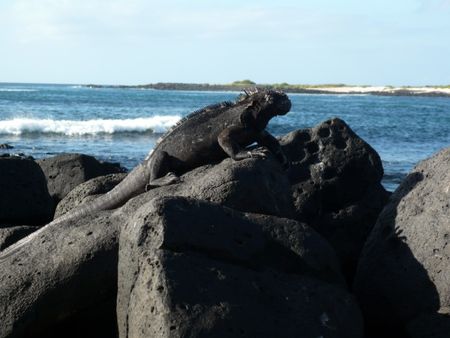 The word amazing actually does a poor job at explaining how unbelievable our stay on Galapagos has been. I sit here on anchor just off San Cristobal in Wreck Bay reflecting on the last week and a half and I can really say that I've thoroughly enjoyed my time here. When we lift anchor on Saturday, we're just one day shy of having spent 2 weeks on these enchanted islands.
I've always thought that the Galapagos islands had a magical gleam to them, but so many times the reality falls short of expectations. That was definitely not the case this time.
Pretty much whenever you go diving you are bound to see playful sealions, who happily engage you in acrobatic dogfights underwater. I've seen everything from small to giant seaturtles, all taking life easy not minding if we got close. Sharks and mantas are a bit more elusive, but we have seen plenty of them on our dives. I've been eyeballed by more species of fish than I ever had before, because they are so unafraid and don't mind that you don't swim in the midst of them. Marine iguanas are often seen on land, but I was lucky enough to swim with one as well. The visibility has been variable, from crystal clear to poor, but no matter how short our range fantastic wildlife kept coming close, so it never really mattered. I think the only time we would have liked better visibility was when we went looking for hammerheads, because the spot was hot and I suspect they were out there, just outside our visual range.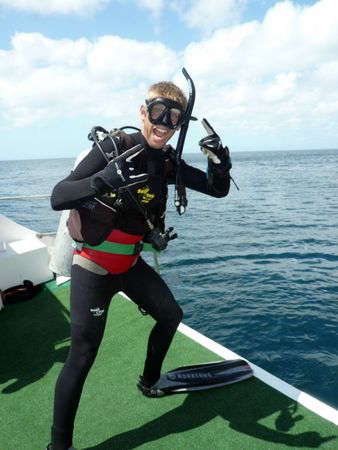 So what have I done in Galapagos, besides free-dive and scuba dive? I've naturally explored the land, both on San Cristobal and on Isabella. Both are incredible and different islands. I have spent the majority of time on San Cristobal where we made first landfall. This is where the boat has been anchored the entire time. When we arrived we got an agent named Bolivar, who has been excellent. He helped clear us in and has been helpful with anything we needed. When we were cleared in, we set out to explore San Cristobal. I was surprised at how developed it was. Having said that, it is developed in the right way: They keep it clean and nice looking, and it is obvious that they cater to the wildlife.
The sealions certainly have no problem telling you who is boss. Besides doing a bit of free-diving, Martin, Elisabeth and Jacob have also squeezed in a number of surf sessions.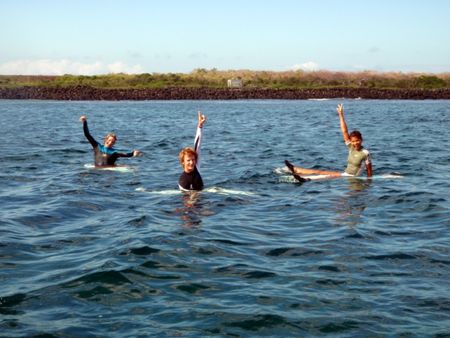 It's also no hiding that we have become faithful regulars at both the bars and restaurants in town. We've met a lot of really nice people and both my brother and Topi seem to have done very well with the opposite sex.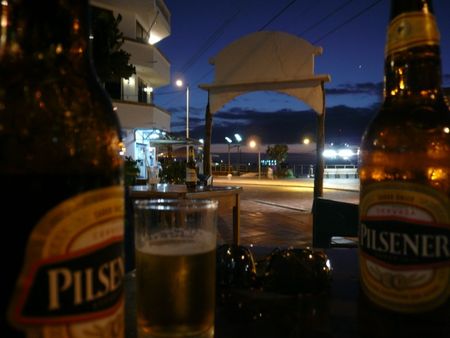 At the recommendation from Mike and Sammy on Quartermoon, we went diving on Kicker Rock and had a blast.
They also recommended going on a 4-day tour, which we did with a company called Sharsky. We teamed up with the boat Go Beyond (Mads and Elin), two Americans (Chris and Andrew), a Swede (Andreas), an Aussie (Shannon) and one more guy (whose name eludes me).
The tour was excellent and we were taken to amazing dive spots on Fernandina, Isabella and Santa Fe. We spent 3 nights on Isabella and completely fell in love with the place. It was what I expected Galapagos to be: a small cozy center, sand filled streets, wildlife at your doorstep, etc. Surprisingly enough the nightlife wasn't bad … Well, we made it good … mostly on our own. We frequented a beach bar where we really had an enjoyable time.
We also trekked to the top of two volcanoes, cursing the fact that we had enjoyed the beers the evening before.
We stayed in a great little hostel where the food was awesome. In particular I'll never forget their excellent soups.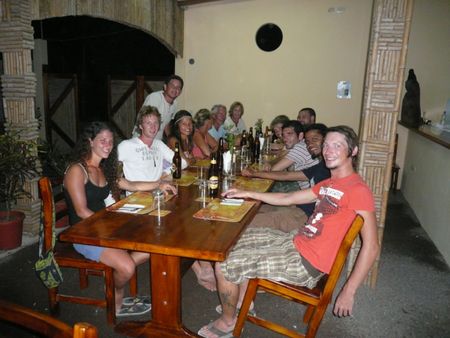 The 4 day trip was an excellent way to see much more than we would normally expect to see. Because of strict rules we are not allowed to sail and anchor wherever. We were in fact restricted to one anchorage on San Cristobal, so this was a great way to see so much more. Next time I think I'll pick a longer trip, so that I can see more islands and definitely a bigger boat …
Now we're getting ready to continue onwards. We will lift anchor on May 1st and set sail for French Polynesia. Hopefully we will have a quick passage … Paradise here we come!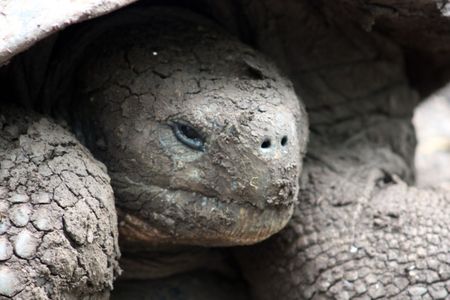 I really have to thank Mads, Martin and Jacob, because I am using some of their pictures here. I so miss my SLR.